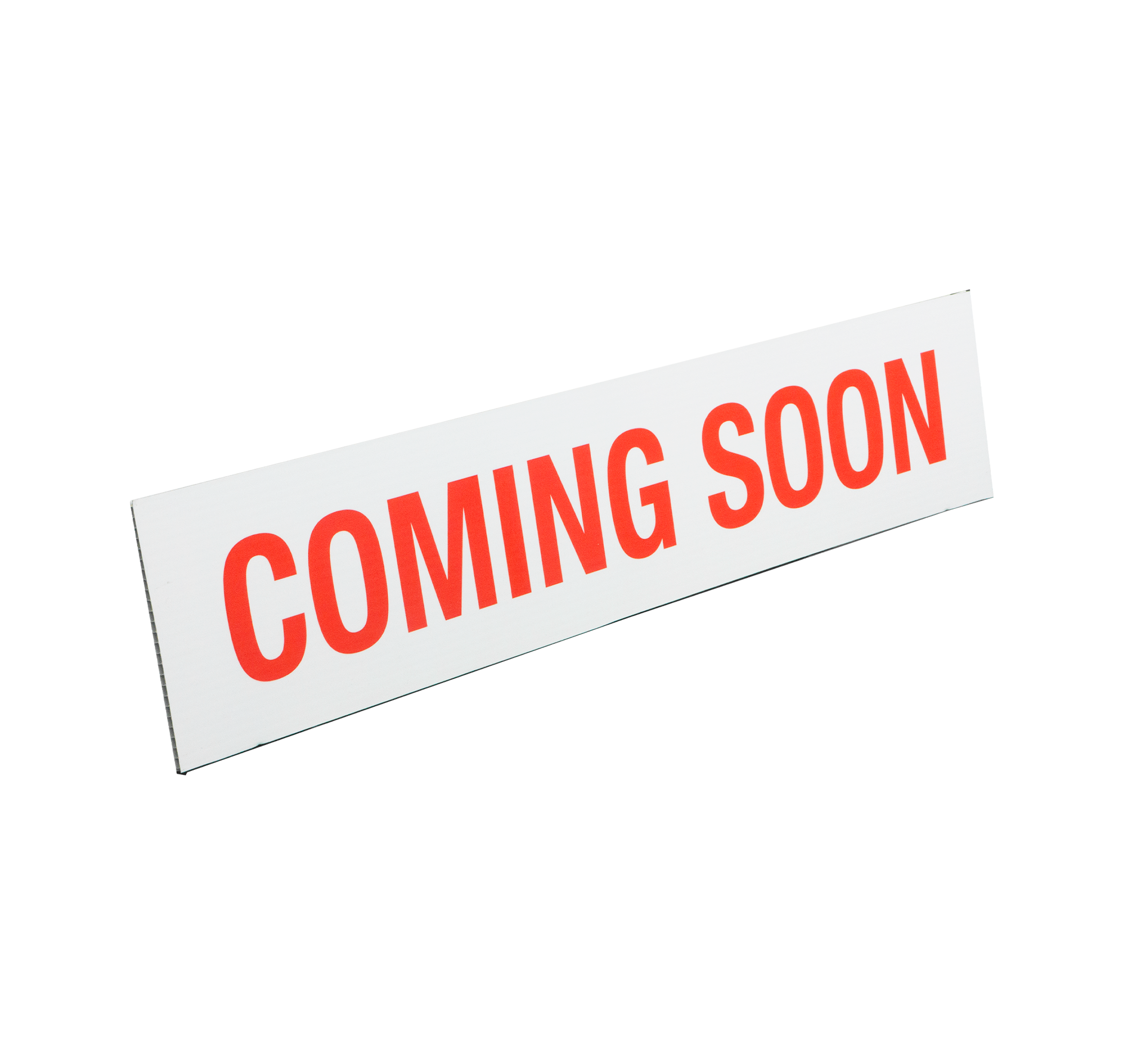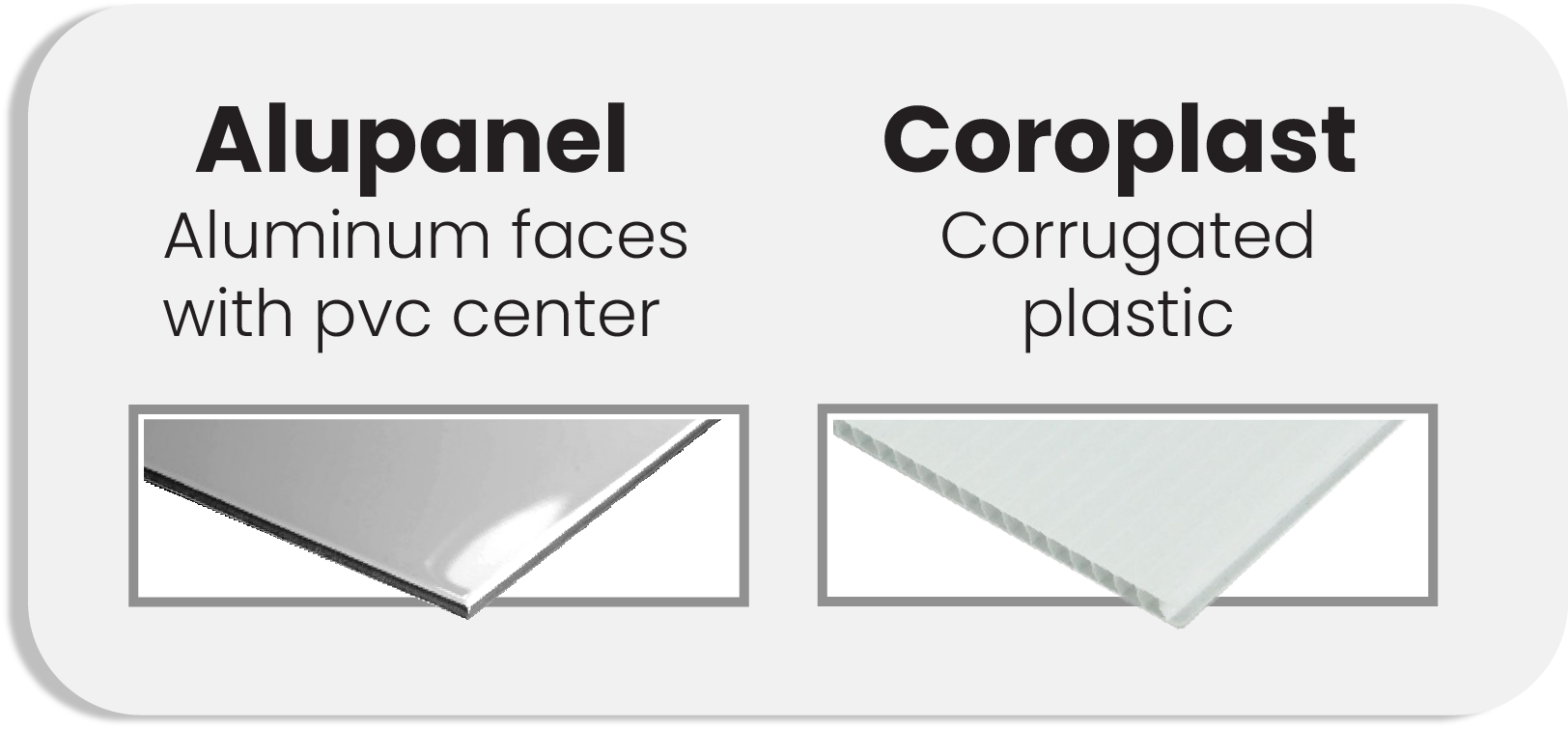 Standard toppers
Choose from SOLD, COMING SOON, NEW LISTING, VIRTUAL TOUR, OPEN HOUSE SATURDAY, and BY APPOINTMENT ONLY
Turn around time: 2 – 5 Business Days
| | Coroplast | Alupanel | Alupanel reflective |
| --- | --- | --- | --- |
| 24" x 5" | $11.55 | $17.33 | $31.47 |
Custom toppers
Build your own topper with any text you need for your listing
Turn around time: 2 – 3 Business Days
| | Coroplast | Alupanel | Alupanel reflective |
| --- | --- | --- | --- |
| 24" x 5" | $17.33 | $20.79 | $37.25 |
| 24" x 6" | $18.48 | $21.95 | $38.40 |
| 24" x 10" | $21.95 | $25.41 | $41.87 |
| 30" x 6" | $25.41 | $28.88 | $43.02 |
How does the design work?
Whether you've got a drawing on a napkin or print ready files, we can help.
No problem! Our graphic designers are experienced in Real Estate toppers and can help you put together a design. We can give you a design cost quote before we begin.
This is the most common scenario, and don't worry, we can help. Start your order and select the "I have something but I need help turning it into a print file" option when it comes to the design part.
Great! You can upload your file when you send your order. If your file is to big to send through the website, just start your order without sending it and we'll get it from you via email.
Start your order with Toppers
We make the
order process
simple
Have a question or want a custom quote?
Send us a message and we'll reply right away.